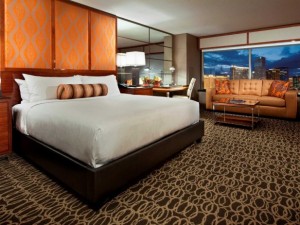 G24, the global pioneer of Dye-sensitized Solar Cell technology, in collaboration with Skyco Shading Systems, Inc of Santa Ana, CA have been awarded a contract with a global hotel chain to take part in a major renovation of their flagship hotel, which commences this month and will include the installation of Energy Efficient Shades in over 8,000 of their windows.
This automated shade system is wireless and will be "Powered by G24's" Gen-3 indoor solar technology which has been identified as the most powerful in the world in converting indoor light into electricity.
After months of testing, the engineering team found that G24's DSSC Technology was the only solar technology that worked by providing enough electricity indoors to power the wireless shade system.
G24's indoor power solution will substantially add to the hotel's green credentials while saving $3M on the installation, by eliminating the need for the tens of miles of hard wire in addition to eliminating the impact to operation and lost revenue caused by the in wiring process.
G24 Chief Operating Officer, Mr. Richard Costello, stated, "The project represents a dawn of a new era for the Solar industry with the creation of indoor applications that do not require government subsidies while the building owner received a substantial savings."
Skyco President, Ms. Sandee Young, stated, "Skyco is pleased to be the architectural shade system provider on this ground breaking installation. The use of G24i's innovative indoor power solutions will greatly increase the use of energy efficient shade systems globally by substantially reducing installation costs."
G24 and Skyco have already provided additional quotes for projects for other hotel chains and are currently in discussions with corporate and institutional clients about the indoor solar solution.
The hotel will be the first in the world to deploy and utilize a large scale solar system indoors to power a major system autonomously using recycled light to produce electricity.
Image courtesy of MGM Resorts